You can easily reserve your soilonline for your landscaping projects and either pick them up at your convenience or arrange for delivery without sacrificing the value of individualized customer service that has made Suburban Lawn & Garden your destination for all your landscaping needs for more than 50 years.
Whether you need 2 bags or 2 dump truck loads, we will be there to guide and assist you through all of your landscaping endeavors.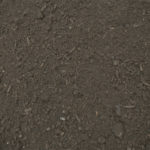 Compost
Made of fully composted yard waste (grass and leaves),  Summer Field Farm Compost is excellent for amending all garden soils and for planting. This product is also ideal for "top-dressing" grass seed because it holds moisture and keeps the seed in place.  It is weed free.  Available in bulk or in 40 lb. bags.