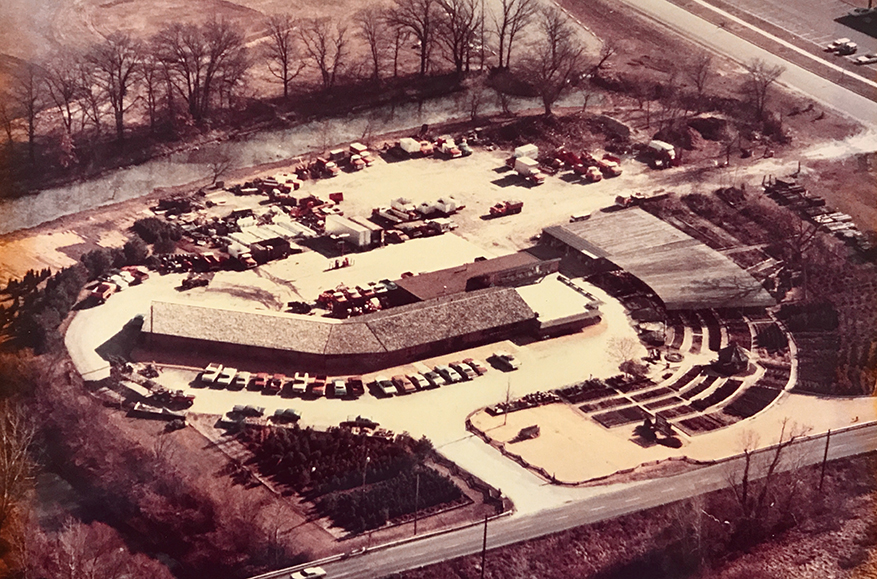 Suburban Lawn & Garden was started by Bill Stueck in the early 1950's as a lawn mowing business while he was in grade school. In the fifty plus years since, Suburban has grown into a multi-faceted retail, wholesale and service organization dedicated to the principles of growing superior products, providing excellent service and always delivering great value.
Suburban has two growing facilities that supply nearly 75% of the trees, shrubs and bedding plants sold at the nurseries. Suburban also maintains a yard-waste recycling center which accepts yard-waste for recycling into mulch and soil products.
(This is the new site)
The Lawn Care Department operates out of a facility adjacent to the Yard Waste Recycling Center and provides full service grounds maintenance to many customers both commercial and residential. Services include mowing, turf and tree fertilization, shrub pruning and lawn renovation.
Suburban has a truck shop that maintains a fleet of 150 vehicles used for delivering our many products and transporting our lawn care crews. Also at this facility, Suburban bags the soils and mulches sold at our nurseries under the Summer Field Farms label. A four-man crew assembles 2000 bags of mulch or soil products each day.
The corporate office, at 135th & Wyandotte, is Suburban Lawn & Garden's nerve center. At the height of the Spring season our ranks swell to around 500 employees ranging from cashiers to construction workers. Each Suburban employee is charged with the responsibility of performing to high standards, ensuring customer satisfaction and providing all of our services in a friendly, helpful manner.