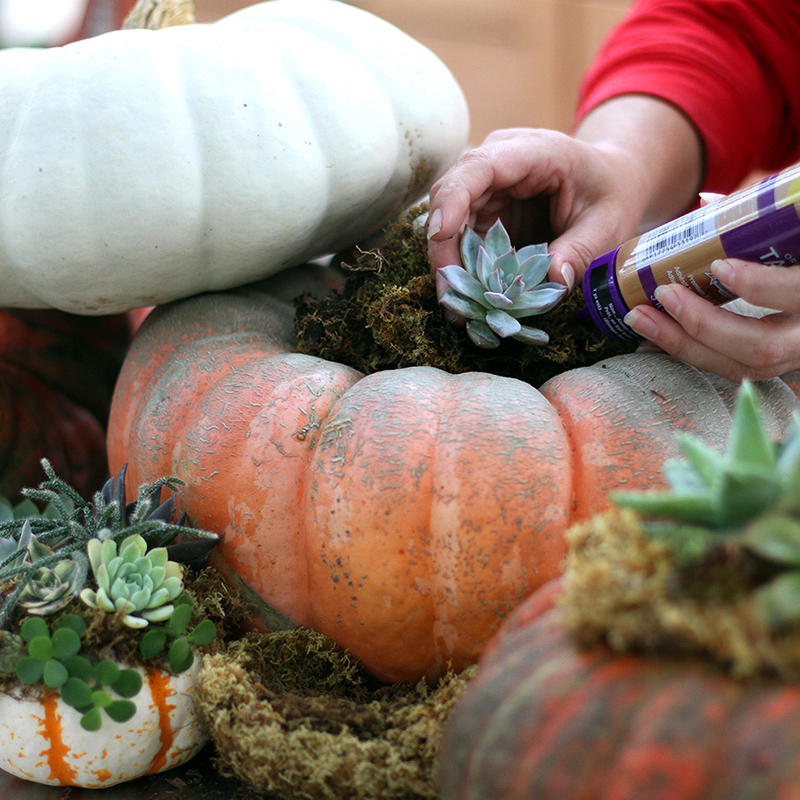 Succulent Pumpkins Workshop
Sat. 10-21-17   //  11:00am – 4:00pm  // 135th & Wornall
We are excited to host this great workshop pairing succulents and pumpkins! Come and go as you please between 11am and 4pm. Supplies are provided and prices will vary depending on pumpkin size and number of succulents used. Tell your friends and family and we'll see you there!
Weekends In October  //  11:00am – 5:00pm  // 135th & Wornall
Pick your own pumpkins
FREE baby pumpkins for the kids
FREE hayrides
FREE popcorn
FREE face painting
Cowgirl Kate loves to dance and can bring the music on her boom box.  She is genuine and one of a kind!
Sun. 10-8-17   //  12:00pm-4:00pm   //   135th & Wornall
Sat. 10-14-17   //  11:00am-3:00pm   //   135th & Wornall
Sun. 10-15-17   //  12:00pm-4:00pm   //   105th & Roe
A hideous green-faced witch that, at first impression, is scary but actually is quite amusing and funny. Don't let that façade scare you, she's really just a kitten in disguise.
Sat. 10-21-17   //  11:00am-3:00pm   //   135th & Wornall
Sun. 10-22-17   //  12:00pm-4:00pm   //   135th & Wornall
November 1st, 2017  //  7:00pm
Glenwood Arts Theater
3707 W. 95th St.
Overland Park, KS
Tickets available:
$8 industry and public
$4 students
($10 / $5 at the door)
Tickets Online At:
www.fineartsgroup.com